Genuine OEM parts were engineered and constructed specifically for your Toyota vehicle. They were designed to fit perfectly with the other parts of your Toyota, and to function within - or exceed - the tolerances that your vehicle and the driving conditions demand of it. That's why you should never accept imitation parts. What are "imitation parts"? Those are parts that were reverse-designed to be as similar to a manufacturer's part as they're able to make it. In an attempt to undersell the manufacturer's parts, the aftermarket companies will cut every corner they can; from cheaper materials to little or no testing. Even a part as simple as a spark plug can be made by any one of dozens of companies; and their performance and longevity vary tremendously. But even if the part you're buying isn't something that Toyota makes - such as an oil filter - the part you get from Capitol Toyota is guaranteed to be one that Toyota Motors has carefully evaluated, and approved for use in the vehicle you're driving. You don't need to spend any time trying to figure out which manufacturer's part is the best. Toyota has already done that for you.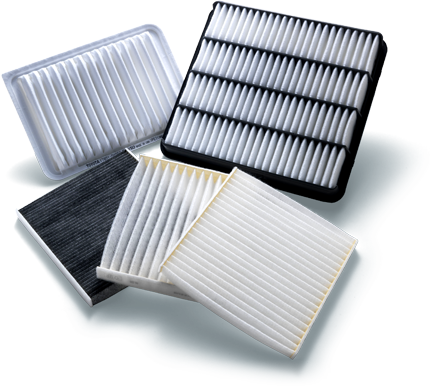 So while some aftermarket parts and accessories might be cheaper, you're definitely getting what you pay for. A part that wears out quicker will need to be replaced sooner, which means you'll be spending more money in the long run. Depending on where it is and what it does, a part might malfunction in a way that damages other nearby parts, which will mean you'll be spending a whole lot more money as a result. A part that has measurements which are even just ever so slightly amiss will be difficult, or perhaps even impossible, to install. And while we're on the subject of difficult installation, you should know that the Service Department at Capitol Toyota will be happy to help you install any part or accessory that you purchase from us.
Get Your Genuine OEM Parts From Capitol Toyota
At Capitol Toyota in Salem, Oregon, one of the reasons that our state-of-the-art Service Center takes such good care of your Toyota is that it's stocked by our world-class Parts Center, where we only carry parts and fluids that have been either made or approved by Toyota to meet its rigorous standards. No need to scour the options online or at your local aftermarket auto parts store, trying to find the right part, and then hoping you bought the right one. The helpful experts in the Parts Center at Capitol Toyota will know exactly what your specific vehicle needs, and they will get you the Toyota-approved part at a wallet-approved price. To have the superior quality experience of the Capitol Toyota Parts Department, either give us a call to make an appointment, or just drop by and see us at 783 Auto Group Avenue Northeast, in Salem, Oregon.