You drive a genuine Toyota, so it's best to use genuine Toyota parts. OEM (Original Equipment Manufacturer) parts are designed and built in the exact same way as your car's original parts. They were made specifically for your vehicle, with Toyota certified quality and reliability. Because they meet the manufacturer's specifications, genuine Toyota parts are more likely to last longer than after-market parts. The same is true for optional accessories. Whether you're adding a higher performance part for something like your engine or suspension, or an external add-on like a roof equipment carrier, genuine Toyota parts will fit perfectly, perform splendidly, and last a long time.
After-market parts might be cheaper, but you'll be getting what you pay for. Choosing which parts to buy based solely on price can mean that you'll be replacing those parts again soon, which will cost you even more money over time. An after-market part might even have incorrect measurements or tolerances, which could cause damage to other parts of your vehicle, which would cost you a lot more money in repairs and/or replacement parts. If you were planning on purchasing a part or accessory from an aftermarket parts store and install it yourself, you'll be happy to know that if you get your part or accessory at Capitol Toyota, you don't need to go it alone. Our service department can help you install any part or accessory correctly and quickly, so you can come in and get back on the road in no time.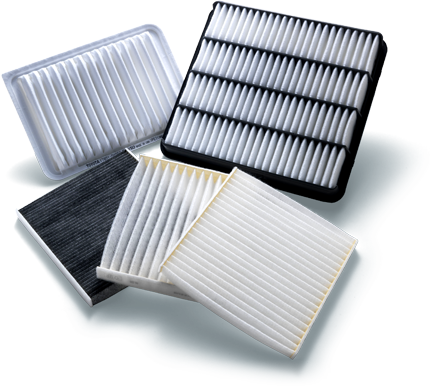 Capitol Toyota Is the Best Place To Get Your Genuine OEM Parts
Our state-of-the-art Toyota certified service center is supplied by our world class parts center, so you can rest assured that you're getting the highest quality products. Our parts center only carries parts, accessories, and fluids that are either made by Toyota, or evaluated and approved by Toyota to meet their rigorous standards.
So when you decide to order genuine Toyota parts, think of us here at Capitol Toyota. If you're having trouble determining which part you need, or if you just want a parts expert to confirm you're ordering the right one, we can help you find the perfect part for your exact model. You don't need to wonder if the cryptic number in a huge printed book at the parts store is the right one. If you're the type of person who loves to get your hands dirty, our expert service team will even help you install your new parts. No matter what part or accessory you're looking for, we will be able to help you find it here at Capitol Toyota. So give us a call to make an appointment, or just drop by and see us at 783 Auto Group Avenue NE, in Salem, Oregon. We're looking forward to seeing you.