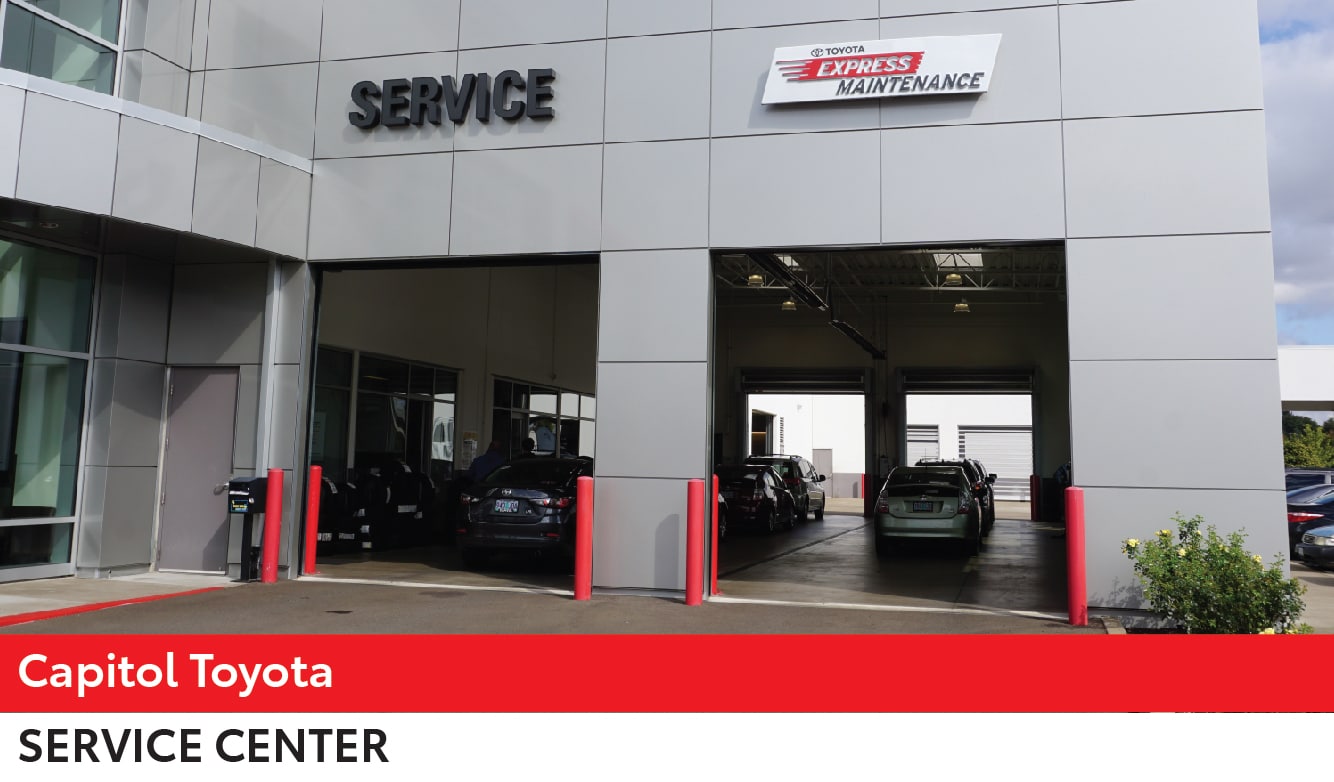 It may sound impressive when you hear that the specialist at a third-party automotive store can work on any brand of car, truck, or SUV but it comes right down to it, if they don't have an in-depth familiarity with your Toyota instead of generic knowledge, they can cause your vehicle more harm than good. This is why we believe bringing your ride into our Capitol Toyota service center is your best bet. Our technicians are certified and trained by Toyota so you know your ride is getting the best care available by people experts who have in-depth knowledge of your vehicle. They go through regular training to stay abreast of the latest techniques and have access to state-of-the-art equipment. Not only are our technicians well-educated on maintenance and repairs, they are highly knowledgeable on different models so no matter how new or old your Toyota is, our service center has you covered.
It can be jarring when you're driving and you suddenly hear an odd noise or an alarming grinding or rattling sound that you've never heard before. When this happens, you can rest assured that Capitol Toyota is here for you. With the most up-to-date diagnostic tools, our technicians can inspect your vehicle to diagnose the problem, do the repair with genuine, Toyota-approved OEM parts and fluids, and get you back on the road in no time. OEM parts are made specifically for your vehicle and follow Toyota's stringent standards to the letter. No matter if you're in for a simple oil change or a more serious repair, knowing we use only parts and fluids designed for your Toyota is an extra layer of security. If you prefer to do your own vehicle maintenance, we're always happy to help find you exactly the part, accessory, or fluid you need to get the job done right. Our service center is well-stocked but if you can't find what you're looking for, we're always happy to order it for you and have it shipped to our service center for easy and convenient pick-up. Don't forget to check into our monthly service specials and coupons that can save you money on available services. Contact us by phone or online to get on our books or stop by at 783 Auto Group Avenue NE in Salem.

Learn More About ToyotaCare: Available at Capitol Toyota
While routine maintenance is the best way to keep your Toyota running smoothly, there's another, less-obvious tool that can help. It's called ToyotaCare and it includes the No Cost Maintenance Plan, which means you receive factory recommended maintenance at no extra cost for two years or 25,000 miles, whichever comes first. You'll also get a friendly reminder before scheduled visits and a history of your visits to the service center and what service was performed. 24-hour roadside assistance is also included for two years from the date of first use and unlimited miles. If you have any questions about ToyotaCare, feel free to contact us at Capitol Toyota. Our service department is always available to help in every way we can, from routine maintenance like oil changes, filter replacements, and tire rotations, to more serious repairs such as engine overhauls, brake replacements, and body repair. To make an appointment, simply give us a call or you can use our handy online scheduling tool.