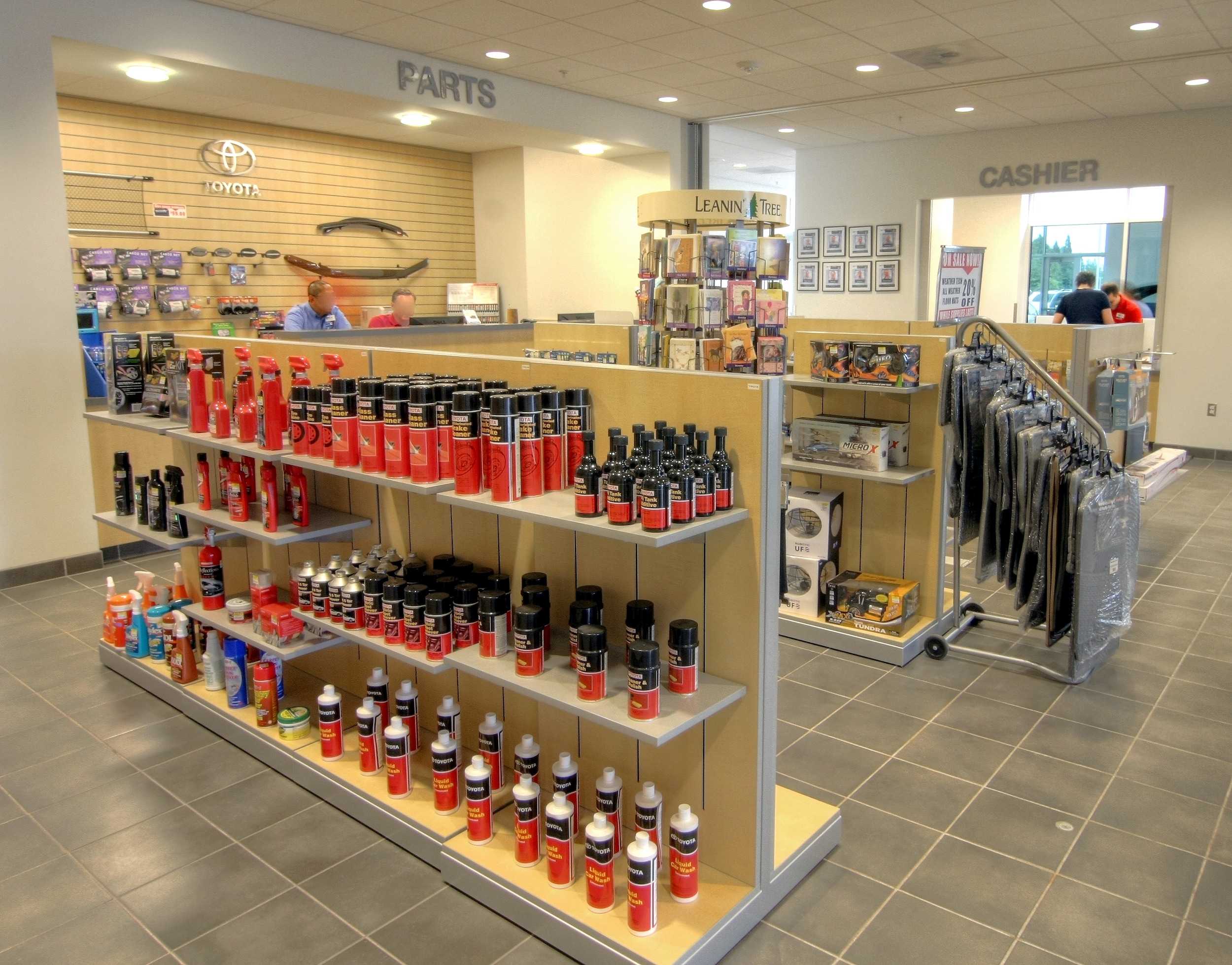 Whether you're looking for a replacement part, an upgrade part, or an optional accessory for your Toyota, you might be tempted to just quickly grab the cheapest option from your nearest auto parts store. We understand how that might seem like the most appealing option, but the truth is that those generically designed aftermarket parts will most likely cost you more in the long run, despite having a smaller initial cost. Those parts are not optimized for your vehicle. They might not fit quite right, they're likely to wear out faster than you anticipate, and they might even do damage to your vehicle. Instead, we suggest you purchase your parts from the Capitol Toyota parts center, where we carry only genuine OEM (Original Equipment Manufacturer) parts, accessories, and fluids that have been approved by Toyota. This means that everything we sell was designed exactly for your specific model, and each one was built to exacting standards, so they come with the same kind of reliability that you expect from Toyota.
Products and Services Your Way
Capitol Toyota has been doing business here in the greater Salem area for over 90 years. We haven't lasted that long by simply doing the bare minimum, nor by doing business in whatever way suits us. We've been here so long because we go above and beyond what people expect from an automotive dealer and service center, and we do business in a way that makes our customers feel as special and appreciated as they really are. We call it "Your Way On the Parkway", and it's not just a catchy slogan. It's a commitment to tailor your experience to your needs, and to make sure your time with us is as enjoyable as possible. Our warmly decorated waiting room has television, wi-fi, and free snacks. And if you're more of an outdoors person, take a leisurely walk around our lake, or even hit some balls on our driving range. We're pet friendly, and our full dog park means your furry family members can have it their way, too!
And when it comes to our parts department, we're not just a parts and accessories store that provides genuine Toyota parts and accessories. We're a part of the Capitol Auto Group experience. That means we'll spend time with you, making sure you're getting the part or accessory that best suits your desires and expectations. But don't just take our word for it. Give us a call, or stop by in person at 783 Auto Group Avenue NE, in Salem, Oregon, and have it Your Way On the Parkway!