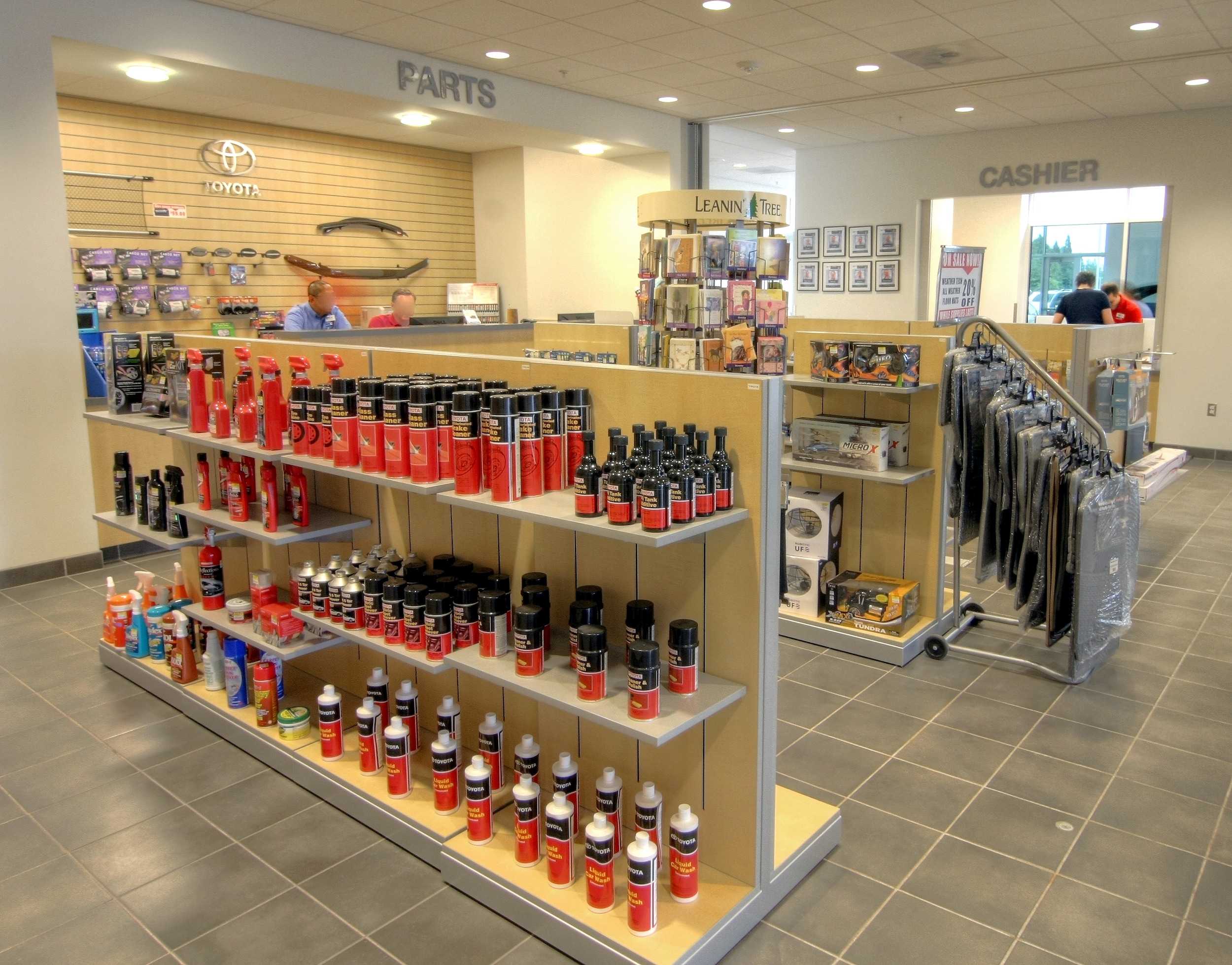 You drive a genuine Toyota, so you should use genuine Toyota parts and accessories whenever it's time to repair or upgrade your ride. The best way to get OEM (Original Equipment Manufacturer) parts is from a dealership; and the best dealership to get them from is Capitol Toyota. Our knowledgeable and friendly parts department technicians will give you a pleasant and stress-free buying experience while they're ensuring that you're getting exactly the part you need and want. That's head and shoulders above what the local chain auto parts stores can do. With them, you're struggling to find the part you need, they're struggling to look it up, and you both end up with some doubt as to whether the parts or accessories you bought will really work for your car, truck, or SUV. Part of why it's worth it to spend a little more money at a dealership is the certainty that both you and the service representative have in the process of choosing and buying the parts. But that's not the only reason.
Because they need to sell to as many people as possible, an auto parts store in Salem must stock generic, interchangeable parts almost exclusively. So if you're buying something from them that's more integrated than, say, a Christmas-tree-shaped air freshener, there's a decent chance that the generalized, one-size-fits-some part or accessory either won't perform as well as the manufacturer's part will, or that it won't last as long, or even that it might do some damage to your vehicle! Any one of those things can end up costing you a lot more than it would've cost you to get the part or accessory from Capitol Toyota in the first place. So come talk to our Parts Department experts, and see how great it can be to buy your parts Your Way On the Parkway.
Your Way On the Parkway
Capitol Toyota has been in the greater Salem area for more than 90 years now. No business lasts that long unless it does a really good job of pleasing its customers. And we believe that the best way to please you is to be committed to tailoring your entire dealership experience to your needs. We call it "Your Way On the Parkway". That's not just a catchphrase; it's an idea and a principle that guides everything we do.  And it extends even beyond our friendly expert team members. We've also designed our waiting room to be warm and comfortable, with television, wi-fi, and free snacks. If you prefer to spend time outdoors, we've created a walking trail around our lake. Or you can hit some balls on our driving range. We're also pet-friendly! Our full dog park is sure to keep your furry family members happy too! So stop by Capitol Toyota today, and see for yourself how enjoyable your experience at a dealership can be!