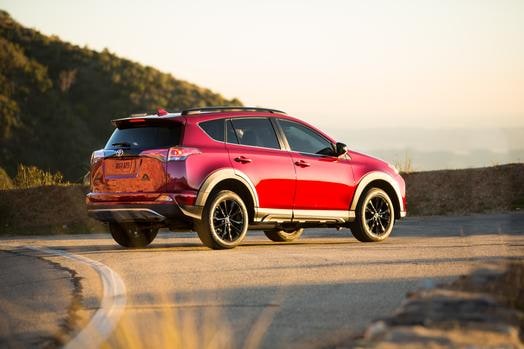 In 2017, we endured a tempestuous winter that gave us a bad case of cabin fever. To say the least, we wanted to exchange our seven layers of fuzzy socks and hand-knit sweaters for something new—something exciting.
It was in the moment that we were peeling layers of wool off our feet that we met eyes with the 2018 RAV4 Adventure.
Our fever was immediately reduced and we knew we had been bit by the adventure bug.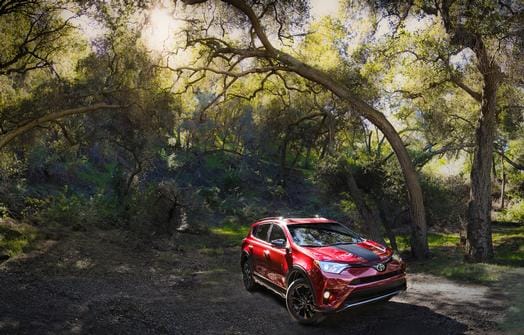 The 2018 RAV4 Adventure is a special edition of the RAV4 you know and love: Toyota designed with muddy thrills and zero frills in mind.
As we work our way from the outside in, you may notice that there's a new shade of RAV4 in 2018; Ruby Red Pearl. The new color just says adventure
—doesn't it?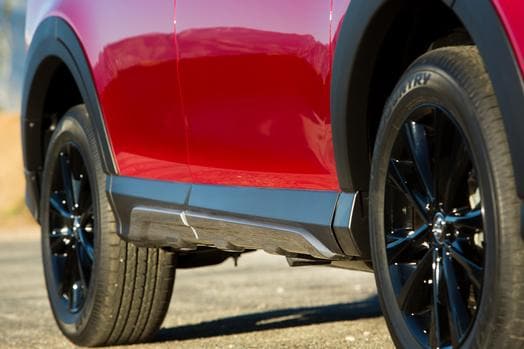 The body of the Adventure edition features large overfender flares, 18-inch five spoke black alloy wheels, lower body guards, black headlight bezels and fog lamp surround.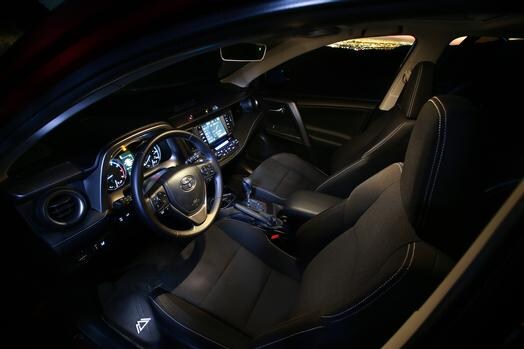 If you step inside, the all-weather mats will catch your eye! May you never limit yourself on #MuddyMondays. In addition to adventure-proof mats, this RAV4 features Adventure door sill protectors, a 120v outlet in the cargo area and unique interior trim panels.
To match your active lifestyle, the RAV4 Adventure offers the choice of Dynamic AWD or Automatic Limited-Slip Differential. Both feature a standard tow package and Trailer Sway Control.
The RAV4 Adventure wants to take you places, so let it! You're in good hands.