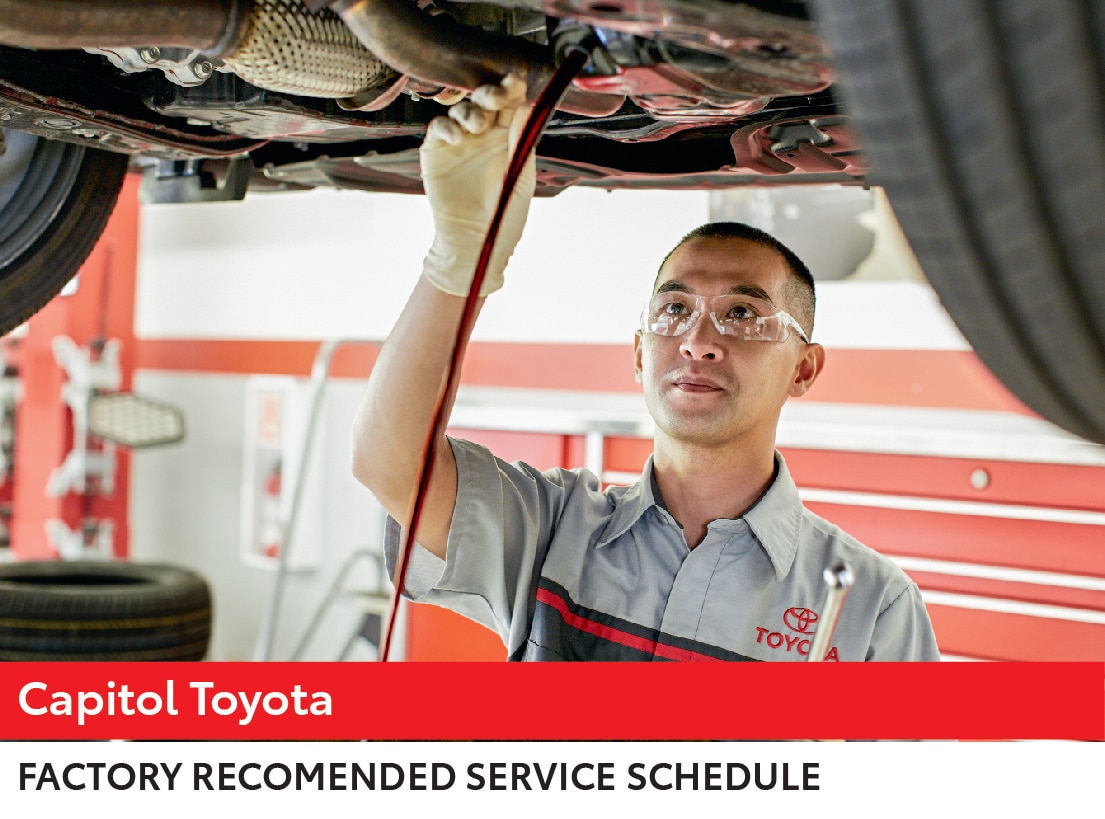 Every Toyota vehicle has a recommended maintenance schedule that owners should follow to ensure that their vehicle is operating at peak performance for as long as possible. While each vehicle has its own particular schedule, Toyota does have general schedule recommendations that cover most of their vehicles.
For most vehicles, Toyota recommends that owners schedule a service appointment with their Toyota dealership every six months or 5,000 miles, depending on which occurs first. These service appointments offer a variety of different maintenance services that are dependent upon several different factors. The factors that make the largest impact on which services are provided include model, year, driving conditions, and others.
The maintenance services that are the most likely to occur at these service appointments include tire rotation, oil change, wiper blade replacement, and brake pad inspection. The process of scheduling regular service appointments and following the above recommendations is the best way to maintain the life of you Toyota vehicle and ensure the vehicle's quality and dependability in the future.
Get Your Toyota Vehicle Serviced in Salem OR
The next time that your scheduled maintenance service comes around, you should make sure to bring your Toyota vehicle in to Capitol Toyota to be serviced. Our professional and well-trained service technicians are able to answer any questions you have about your vehicle's maintenance schedule and service needs.
Our dedicated service center will have your vehicle inspected and returned to you as quickly as possible. However, we will not sacrifice our excellent attention to detail in favor of speed. We pride ourselves on offering excellent service in a very timely fashion. Think of us at Capitol Toyota when planning your next scheduled Toyota maintenance visit.